We said we'd bring you some exciting shroom content, and we've delivered. Bolognese is a classic! It's fresh, easy to make and fulfilling. We have teamed up with the incredibly talented Stephen Bray, local vegan takeaway owner, to bring you one of his signature - at home dishes.

Stephen has been cooking vegan for 18 months now, and in January, opened a vegan takeaway. His food is delicious and were excited to see what's next! Stephen says in a years time, he hopes to run his own vegan cafe.
Now more than ever, we have the time to get cooking creatively at home. This Bolognese has the works, everything from taste, texture and the looks. Below is all you need to re create this beast of a bolognese. For this dish in particular, Stephen used our Shiitake, King Oyster, Grey and Yellow Oyster, which you can shop here.

Ingredients

For the Tomato Sauce:
2 carrots chopped
2 onions chopped
2 celery sticks chopped
2 garlic cloves chopped
4 tins of plum tomatoes
For the Mushroom bolognese:
500g of mushrooms, finely chopped using a food processor
Rosemary leaves picked and finely chopped
3/4 ladles of tomato sauce
4 mushroom halves to fry as a garnish
For the Bread crumb topping:
2 tablespoons Panko bread crumbs
1 table spoon of olive oil
2 sprigs of rosemary leaves picked and finely chopped
10 Hazelnuts (roughly)
Salt and pepper

Method
For the Tomato Sauce:
1. Place all the veg and garlic into a pan with olive oil and fry on a medium heat until all the veg is soft - approximately 15 mins
2. Add the tinned plum tomatoes (fill each tin a 3rd with water and swirl around then add this to the pan with a tea spoon each of salt and pepper
3. Using a potato masher mash the tomatoes until they are all broken up
4. You could add a little sugar and red wine vinegar at this point if you like and maybe some basil but this is optional
5. Cook for 20 mins covered on a simmer6. Blend the sauce with either a hand blender or other blender until completely smooth
7. Check the seasoning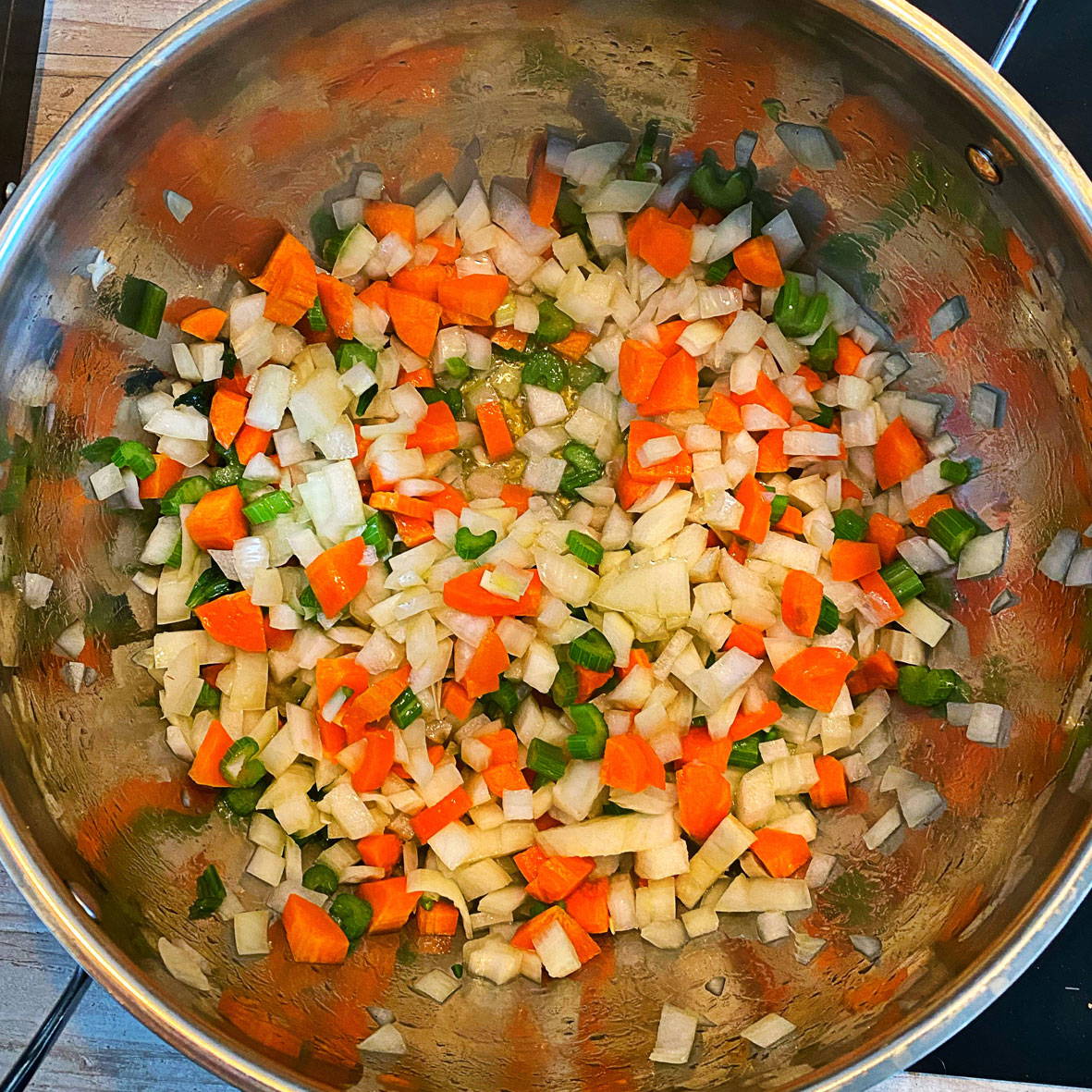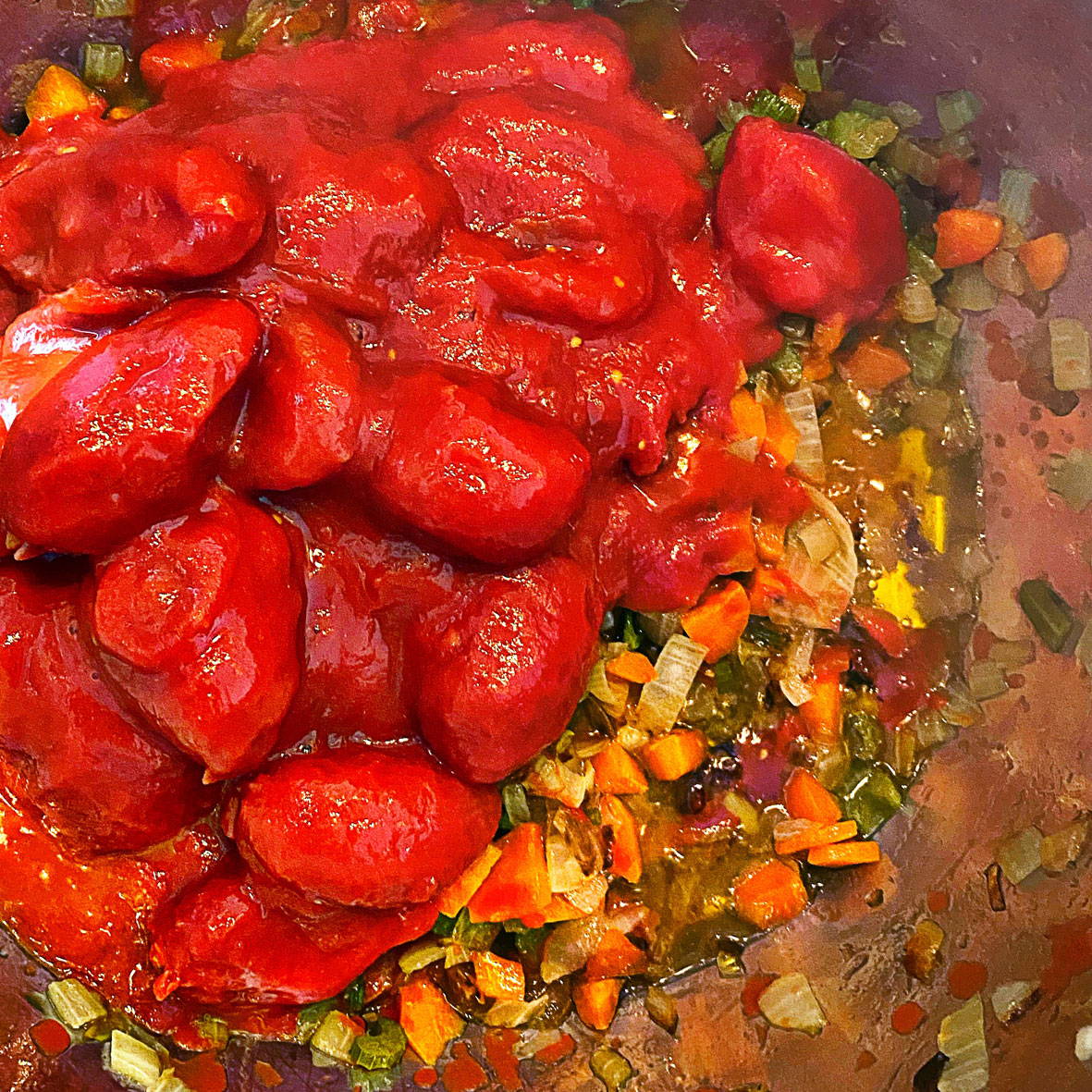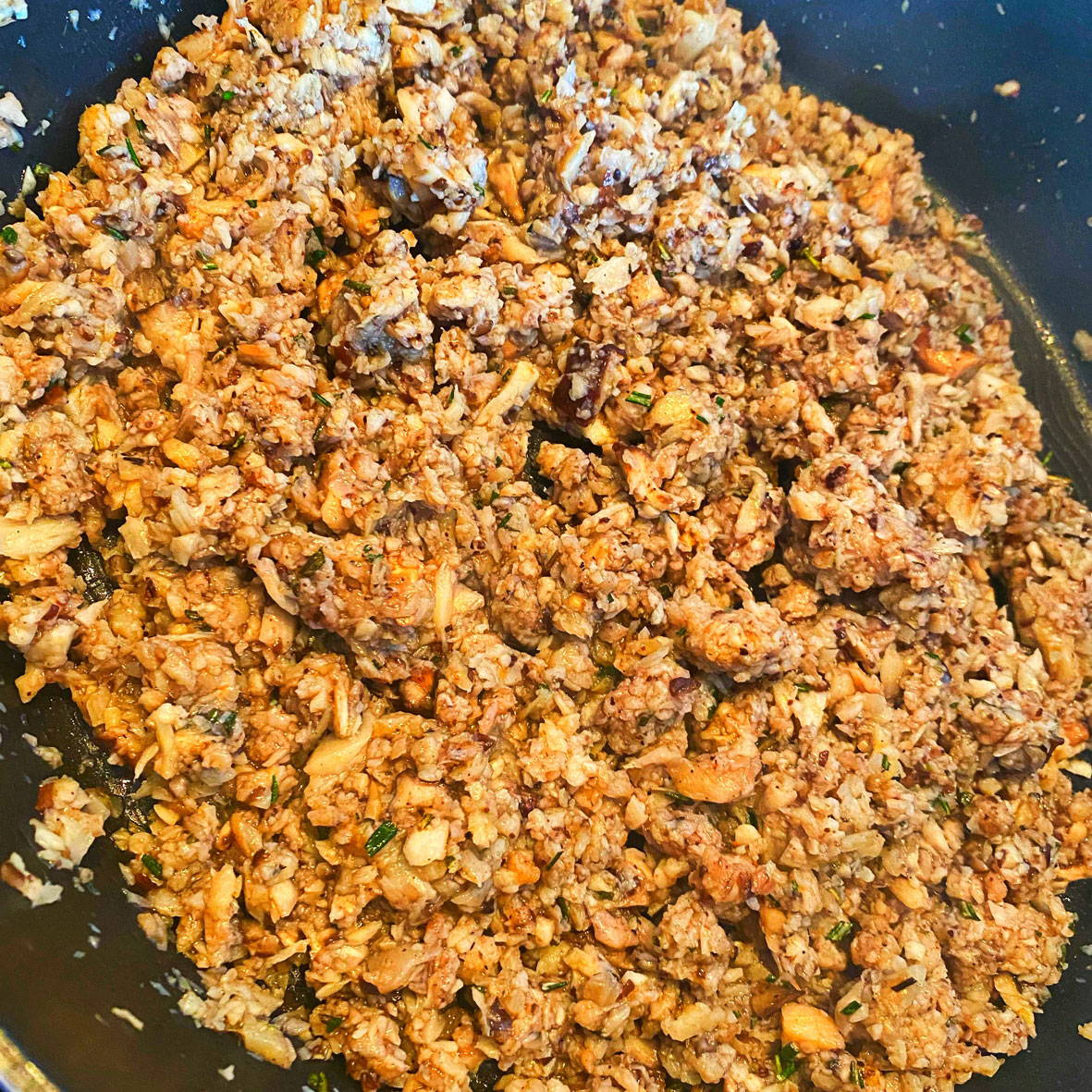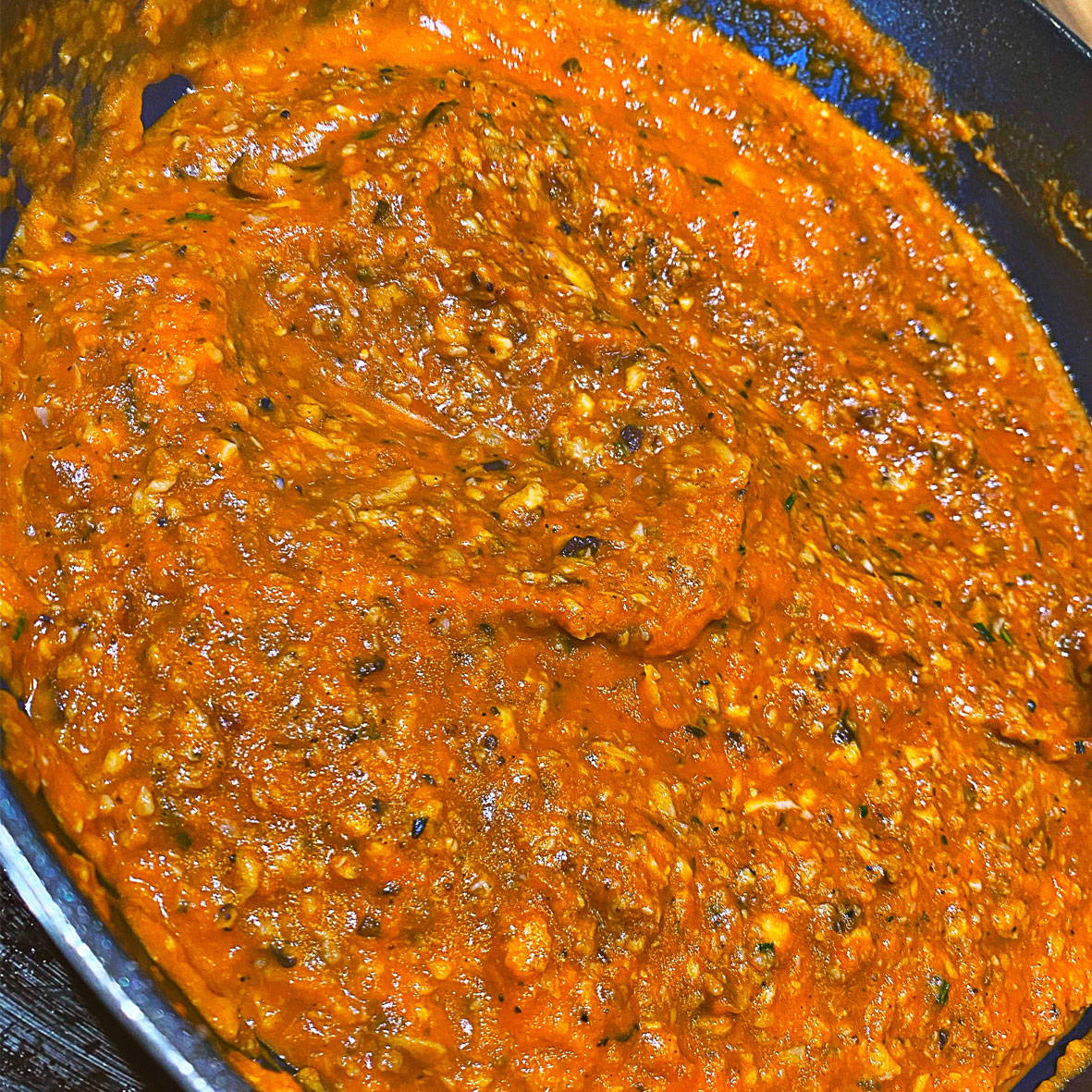 For the Mushroom bolognese:
1. Add the herbs to a pan on medium high heat with olive oil and fry for a minute
2. Add the chopped mushroom and a good pinch of salt and pepper
3. Fry until the mushrooms are fully cooked - about 6 mins
4. Add 5 ladles of sauce and heat through
5. Check seasoning and add more sauce if it's a little thick
6. Fry your halved mushrooms until nice and golden adding a touch of salt and pepper
7. Serve with any type of pasta topped with the bolognese, hazelnut crumb and the fried mushrooms
For the Bread crumb topping:
1. Pre heat oven to 180
2. Add your hazelnuts to a small baking tray/dish and roast for about 15 mins. Remove from the oven and remove hazelnuts from the dish it was roasted in and place into a tea towel. Rub the hazelnuts using a second tea towel until the skin is removed. Chop the skinned hazelnuts each in half
3. Heat oil in a pan on medium high
4. Add bread crumbs, herbs and the chopped hazelnuts
5. Add a food pinch of salt and pepper
6. Fry stirring constantly until golden brown
7. Remove from the pan onto a plate lined with kitchen paper to cool Until ready to use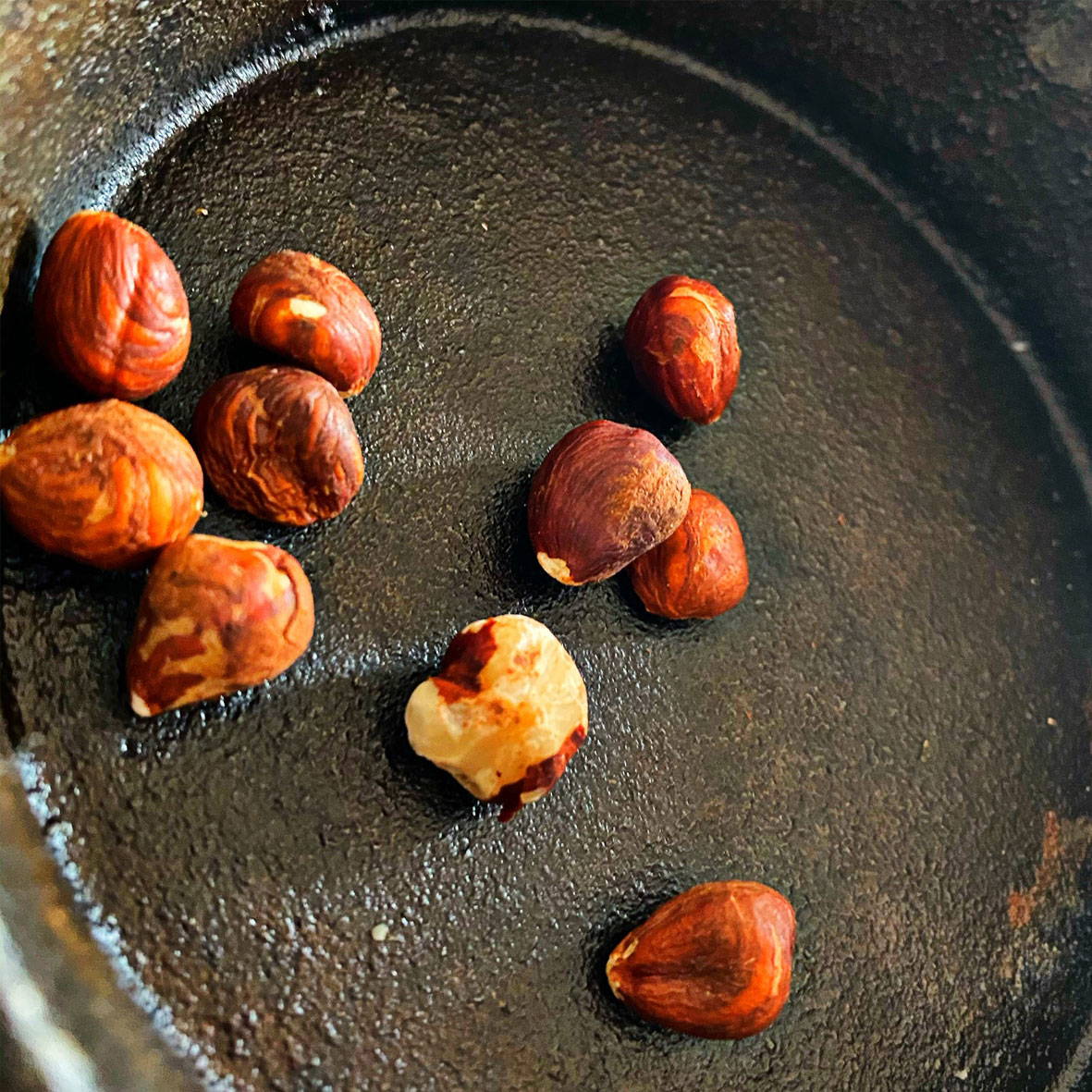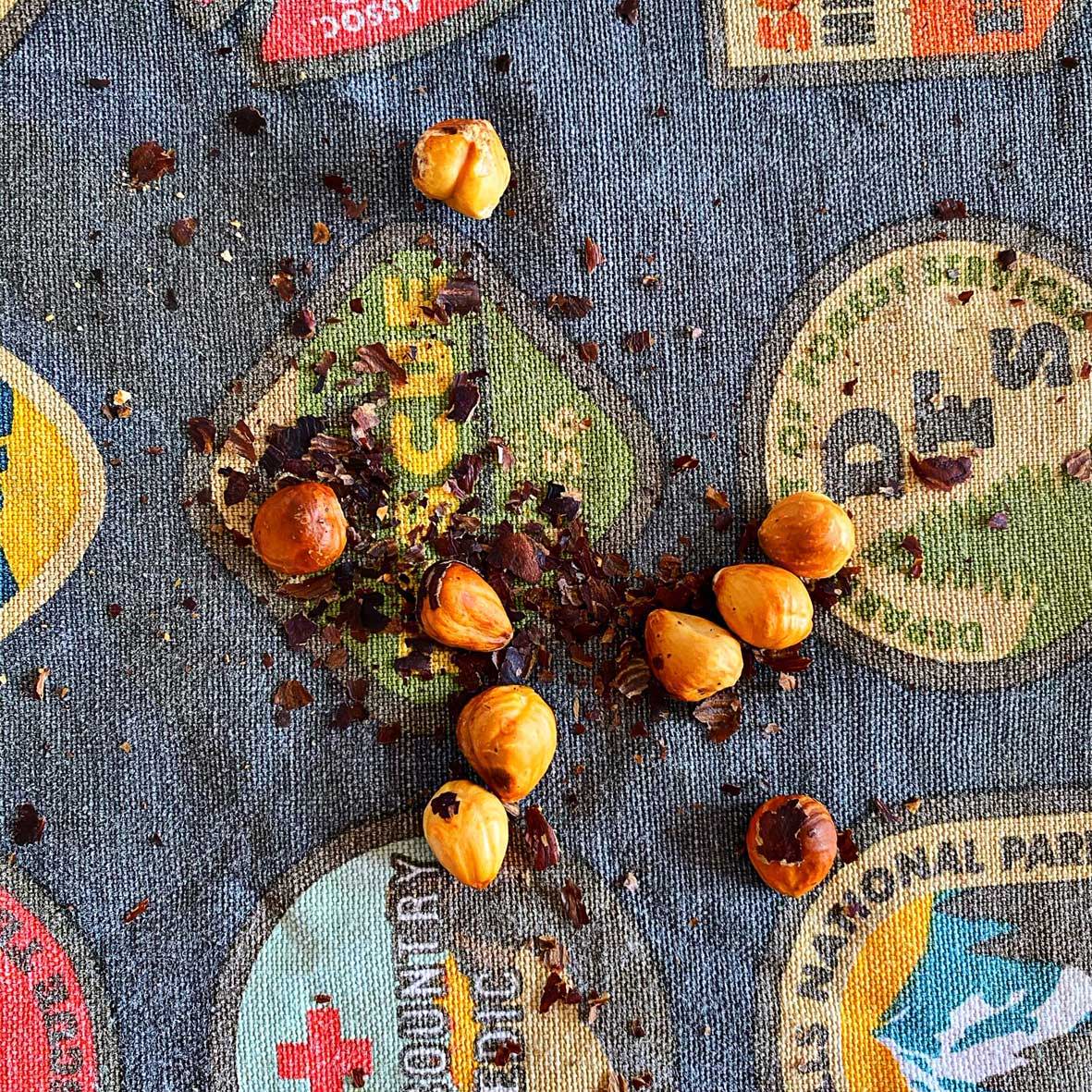 Take a look at Stephens Instagram for more cooking inspiration. Stay tuned for more mushroom madness!